The Link Ball Series
Featured Product from THK America, Inc.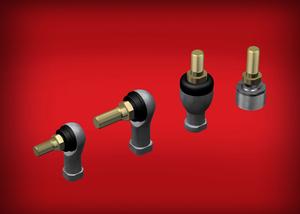 Each THK Link Ball is comprised of a high precision bearing ball, a laden die cast holder, and a shank or yoke connected to the ball by a special welding method. Through a unique production process, the mirror surface of the steel bearing ball is copied onto the inner spherical surface of the holder for perfect contact between them, thereby achieving outstanding wear resistance and exceedingly smooth motion with virtually clearance.
In addition to the proformace proven, convential series which utilizes a high strength zinc alloy for the holder, a newly developed strength aluminum alloy series has been added to meet the needs for lighter-weight automotive parts.