TOPSFLO new intelligent DC variable frequency pump
Featured Product from TOPS Industry & Technology Co., Ltd.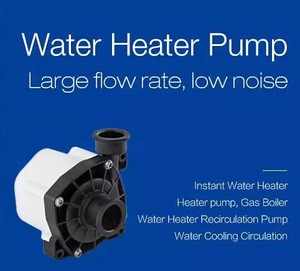 Zero cold water, intelligent, ultra-quiet, quality will be the market direction
Through in-depth exchanges with well-known water heater experts at home and abroad and user data surveys analysis, TOPSFLO summed up the new development trend of water heater industry and pump solutions:
The first is "zero cold water". The zero-cold water thermostatic water heater uses a built-in high quality centrifugal DC circulating pump to circulate and heat the cold water in the water pipe, so can ensure hot water supply in the first time. The heater with built-in cycle preheating function, one-button all-weather insulation function, can preheat the cold water in the hot water pipe and achieve supplying constant temperature hot water at different water points . The era of time-consuming and wasteful cold water before bathing has gradually disappeared. "Zero-cold water" brings intimate enjoyment of hot water at any time.