Aerosol and Dust Monitoring
Featured Product from TSI Incorporated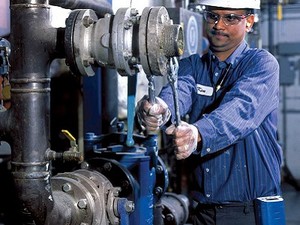 Gravimetric sampling can only give you a snapshot, a single data point averaged throughout an entire work shift. Portable, intuitive aerosol monitors allows you to measure worker risk in real time at the worker level, on the person, and in the worker breathing zone. That means understanding worker exposure and taking immediate actions as opposed to extended delays waiting for lab results.
That means better information for managers, improved worker safety and reduced company risk.
KEEPING PACE WITH REGULATIONS
Standards are often updated as regulatory bodies such as OSHA adapt standards in response to worker health risks. Exposure monitoring equipment from TSI helps you navigate regulatory hurdles and maintain continuous regulatory compliance.
AMBIENT MONITORING
The DustTrak™ II and DustTrak™ DRX Aerosol Monitors are battery-operated, data-logging, light-scattering laser photometers that provide real-time mass concentration readings for aerosol contaminants such as dust, smoke, fumes and mist. These instruments use a sheath air system that isolates the aerosol in the optics chamber to keep the optics clean for improved reliability and low maintenance.
For outdoor applications, a choice of two environmental enclosure accessories are available to allow for protection of the desktop models to permit 24/7 outdoor monitoring regardless of the weather conditions and in harsh industrial environments.
PERSONAL MONITORING IN THE BREATHING ZONE.
Our SidePak™ AM520 and AM520i Personal Aerosol Monitors measure worker exposure to respirable dust, silica and diesel particulate matter (DPM), including PM10, PM4 (Respirable), PM2.5, PM1, and 0.8 um DPM. Designed to take measurements from the worker breathing zone, they are the industry's most versatile, lightweight personal aerosol monitors.
The SidePak AM520i Monitor fuses TSI's proven instrument design and intuitive controls with portability, for long-running real-time monitoring in environments requiring intrinsically safe instrumentation.
-