Calibrate and Repair Your TSI Flow Instrument
Featured Product from TSI Incorporated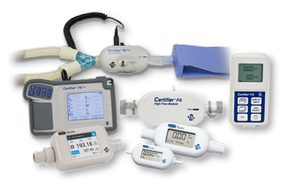 Why should I send my TSI flow meter or flow analyzer to TSI? Can't I use a third-party service?
TSI performs certified, multi-step service with original factory parts for quality service and support you can trust. Only TSI can calibrate your flow device and provide legitimate, NIST-traceable calibration certificates.
Third-party service providers can only verify whether your instrument is measuring within specification – they cannot calibrate it. If a calibration is needed, the third party must send it to a TSI service center.
TSI Factory vs. Third-Party Service:
| | TSI Factory | Third-Party |
| --- | --- | --- |
| Service turnaround time | 5-6 Days | Days to Weeks* |
| Leak check | YES | YES |
| As-Found calibration check | YES | YES |
| Service history review | YES | |
| Test against NIST traceable standards | YES | |
| Update instrument firmware and software (if applicable) | YES | Not possible |
| Service warranty up to 90 days | YES | |
| Repairs (if needed) are completed using genuine TSI parts | YES | Not possible |
| Failure report (free) | YES | |
| Full calibration adjustment of sensors | YES | Not possible |
| Programming the new calibration date into the instrument | YES | Not possible |
| NIST traceable As-Left calibration certificate including performance evaluation against proprietary TSI calibration bench | YES | |
*If adjustment is needed, the third-party servicer will need to send it to a TSI Factory Service Center for recalibration