Cyclonic Filters Alternative to Bag/Paper Filters
Featured Product from Takachiho America, Inc.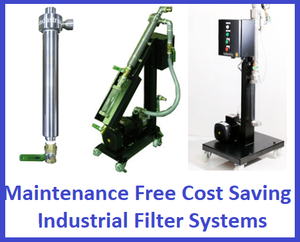 The FILSTAR is an environmentally friendly, maintenance free, cost saving industrial filter. Due to the unique cyclonic structure, the FILSTAR can drastically reduce material waste, from 2 to 3 millimeter chips down to the 5 micron size particle contaminants. The FILSTAR can eliminate the need for bag and paper filters entirely and can be installed in a completely automatic setup that requires no maintenance.
Learn more about the models available