Removal of particles from washing liquid
Featured Product from Takachiho America, Inc.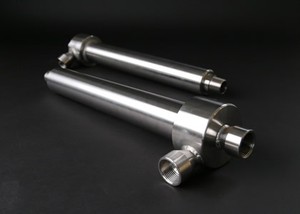 Watch>>>>FILSTAR Element less Filtration Unit
Cyclonic Filters "FILSTAR"
The FILSTAR is an environmentally friendly, maintenance free, cost saving industrial filter. Due to the unique cyclonic structure, the FILSTAR can drastically reduce material waste, from 2 to 3 millimeter chips down to the 5 micron size particle contaminants. The FILSTAR can eliminate the need for bag and paper filters entirely and can be installed in a completely automatic setup that requires no maintenance.
Takachiho America
Takachiho America (TK America), Inc. was established as a subsidiary of Takachiho Koheki Co., Ltd.(TK) in 2015. Founded in 1952, Takachiho Koheki has the pedigree of a thoroughbred technology trading company of cutting edge mechanical and electrical components around the world.
Takachiho America focuses on Motion Control Solutions and Business Development.
Motion Control Solutions
As a leading supplier of mechanical components such as slide rails, soft absorbers, dampers, conston springs, and cable guides worldwide, our technically trained sales team works with our engineers to develop innovative and reliable products to meet the demand of our customers in every manufacturing industry.
Our services include:
Design Consultations
Development and Customization of Mechanical Components
Preparation for Mass Production