HIP Can Removal
Service Detail from Tech Met Inc.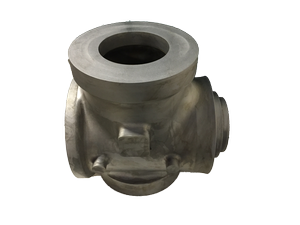 HIP Can Removal
Tech Met has extensive experience in the removal of steel and stainless steel "cans" from Hot Isostatic Pressed (HIP) and extrusion consolidated components. This is an effective means of can removal for production parts or billets, or even for the recovery of HIP and extrusion consolidated scrap. Removal is done without affecting the underlying alloy component.
Similar methods may also be used for the removal of tramp metal contamination or surface oxide contamination. Typical applications include removal of oxides from titanium, steel can removal or removal of steel tooling embedded in Inconel alloy billet end cutoffs. Complete removal of these contaminants allows the recovery of these high value materials without degradation of their composition.
About Tech Met, Inc.
Providing the Aerospace, Medical, Military and Commercial markets with precision chemical milling on fabricated components since 1988. Tech Met specializes in complex and precise chemical milling for build to print and custom projects on a wide variety of materials. Whether your parts are raw forgings, fabricated sheet components, bar / tube stock, or flat sheet materials, we routinely provide cost effective, chemical milling product services. From aircraft engine components to spinal implants, Tech Met's process control, lean practices and certified six sigma project managers deliver quality assured products that meet the most rigorous specifications, routinely incorporating Lean, Six Sigma methodologies and process control compliance with Nadcap AS7004 & AS7108 standards.
---