Pistol Grip Sealant Dispenser
Featured Product from Techcon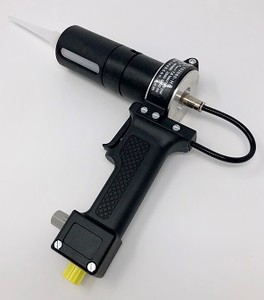 Techcon, a leader in precision fluid dispensing technologies, is pleased to introduce the TS2560 Series Applicator Guns. The applicator guns come in both palm and pistol grip versions to make processing Techcon and standard sealant cartridges more convenient.
With a maximum working pressure of 5.5 bar (80psi), the guns are ideally suited for a multitude of aerospace and other industrial applications. The cartridge applicators are compatible with all aerospace sealant manufacturers.
The guns are shipped with a unique, light-weight, adjustable retainer that fits 2.5oz, 6oz and 8oz cartridge sizes. Additionally, the applicators are easy to assemble and operate.