Salt Cavern Gas Storage Toolbox
Product Announcement from Technical Toolboxes, Inc.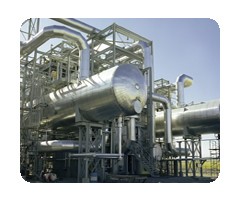 The Salt Cavern Gas Storage Toolbox (SCGS Toolbox) is a suite of applications (software and electronic documents) used to meet the technical and economic needs of the gas industry, specifically in the area of Salt Cavern Gas Storage. Salt caverns are becoming increasingly popular as storage vessels for large volumes of high-deliverability compressed natural gas.
Salt Cavern Gas Storage Toolbox (SCGS Toolbox)
Industry Need
The National Petroleum Council, the Energy Information Agency and other organizations have completed recent studies that predict a need for an increase in storage capacity - particularly for flexible (short term) storage services, Worldwide. Improved technology can make fulfilling this need less expensive for operators and consumers alike. In addition regulatory scrutiny on all phases of the energy industry, in all major worldwide energy consuming nations, have made operational integrity increasingly important and has increased the costs associated with maintaining the integrity.
The Salt Cavern Gas Storage Toolbox (SCGS Toolbox) was prepared to meet worldwide industry needs as follows:
The need to develop additional capacity at the lowest possible cost.
The need to increase the flexibility of storage services available to meet market demands for short-term services.
The need to maintain and improve system reliability and safety. This includes examining the effects of projected increases of non-traditional supplies (including LNG) on storage operations.
The need to manage costs to protect customers and improve competitiveness
The need to respond to increased regulatory pressures - ensuring that new regulations are based on sound science.
What does it contain?
The Salt Cavern Gas Storage Toolbox (SCGS Toolbox) contains a state-of-the-art mathematical simulator (Salt Cavern Thermal Simulator Edition 2.0) as well as five (5) engineering design and operational integrity reports:
Design Guidelines for Mined Cavern Storage of Natural Gas
Studies Relative to the Design of Salt Cavern of Natural Gas
Geomechanical Analysis of Pressure Limits for Thin Bedded Salt Cavern
Inventory - Migration - Deliverability in Underground Storage
Technology Enhancements for Inventory Assessment and Integrity Testing
Who would use it and why?
Design & Engineering - Example; pre-feasibility studies, alternative detailed design simulations calculating transient wellhead pressures and temperatures, etc.
Gas Marketing & Operations - Example; Feasibility calculations for meeting potential gas nominations, hydrate formation restrictions, etc.
Finance & Accounting - Example; Inventory verification, true deliverability and remaining unrecoverable calculations, etc.
---