Class A GFCI Protection for Commercial Kitchens
Featured Product from Tecmark Corporation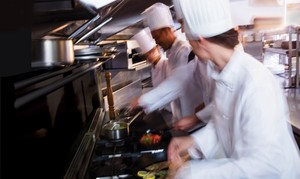 North Shore Safety's line of NEC Compliant GFCI Products abates the effects that a ground fault may have on your integrated equipment while also providing shock protection for humans.
Safeguard Personnel, Equipment, and Electrical Circuits From Ground Fault Leakage In Accordance With Updated NEC Code Requirements
The 2020 National Electrical Code article 210.8(B) requires Class-A GFCI protection (5mA protection of personnel) in "other than dwelling units" such as commercial kitchens.
This requirement is for all single-phase receptacles rated at 150 volts to ground or less, 50 amperes or less, and 3-phase receptacles rated 150 volts to ground or less, 100 amperes or less.