What are Air Transmitters?
Featured Product from Tecmark Corporation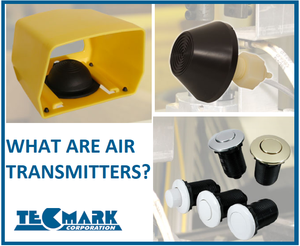 Tecmark Air Transmitters are an essential component in Tecmark's pneumatic switching technology, LectricAir, that safely isolates the user from the electrical current. The hand or foot operated Air Transmitters provide the pulse air pressure needed to operate a remote air switch.
Tecmark Series M Air Transmitters provide the air pressure needed to activate remote air switches which turn a variety of electrical devices on and off, including motors, lights, pumps, air blowers, or other associated equipment and are integral hot tub air transmitters and spa air transmitters.
Learn about their application in these switching systems: