Article: Genomics in the Race Against COVID-19
Featured Product from Teledyne DALSA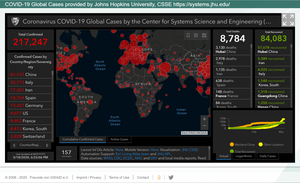 Advancements in genetic technology are making it faster, easier, and less expensive for public health experts to understand how this new coronavirus spreads. Time is of the essence for the people on the front lines of this outbreak as the virus has already sickened tens of thousands.
What is COVID-19?
Named for its unique shape (from Latin "corona," meaning "crown" or "wreath"), the coronavirus represents an entire category of viruses that are thousands of years old. While most common in warm-blooded flying vertebrates like bats and birds (its ideal hosts), its ever-evolving variants can infect other animals, like cattle, canines, and humans.
In humans, coronaviruses cause respiratory tract infections that can vary, from a mild case, like a common cold, to other infections that can be lethal, like SARS (2003), and MERS (2012). Now there's COVID-19, the name of the disease caused by a new coronavirus named Severe Acute Respiratory Syndrome coronavirus 2 (SARS-CoV-2), identified as the cause of an outbreak of respiratory illness first detected in Wuhan, China in late 2019.