Windows® based Data Acquisition Software
Product Announcement from Teledyne Monitor Labs, Inc.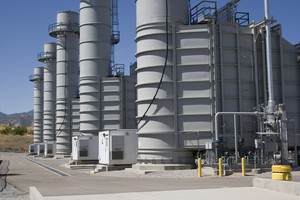 The Teledyne Monitor Labs' RegPerfect® software system is a state of the art Data Acquisition Handling and Reporting System. RegPerfect® is the culmination of more than 30 years of experience in the data acquisition system business. RegPerfect® is designed to comply with the data collection, quality assurance, and reporting requirements of the Federal EPA (i.e.: 40CFR60, 40CFR75, etc.), Regional Regulations (i.e.: NOx Budget Program, RECLAIM, Clean Air Interstate Rule, etc.), and State/Local Requirements (i.e.: Permit, etc.). Operating in real time, RegPerfect® provides the visibility and connectivity for all your environmental and operational needs related to the performance of your Continuous Emissions Monitoring (CEM) systems.
Developed from the ground up as a suite of Microsofthttp://www.monitorlabs.com/regperfect.asp applications, RegPerfect® takes full advantage of the power and security of Windows Server 2003, Office 2007 Professional and SQL Server 2005. In addition, RegPerfect® has several easy to use interfaces which provide functions such as Editing, Report Generation, Alarm Notification and Data display.
RegPerfect® minimizes operator involvement by calculating permitted parameters, verifying measurement system integrity, and implementing data substitution algorithms when required to provide certified data for reporting. The alarm notification feature prompts an operator for real-time reason code/event comment input to make downtime and excess emissions reporting easier. Automatic reason code entry can also be configured where a predetermined reason code can be automatically entered based upon logical conditions.
RegPerfect® intelligently interfaces to many types of CEM systems including the TML® 660 dry-extractive system, TML® 675 dilution extractive system, TML® TRS system, TML® Insitu systems, and Continuous Opacity Monitoring Systems (COMS). RegPerfect® also interfaces with any other CEM system through either a GE or an Allen Bradley Programmable Logic Controller or a Bailey Infi90 DCS.
---