All About Tempco's Silicone Rubber Heaters
Featured Product from Tempco Electric Heater Corporation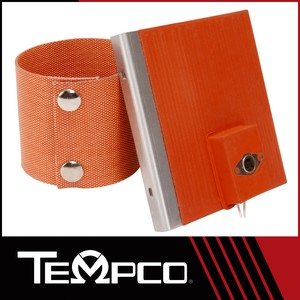 Tempco's silicone rubber heaters are used in many applications and in many industries including:
Additive Manufacturing
Electronics Industry
Food and Beverage Industry
General Manufacturing
Research and Scientific Facilities
Transporation Industry
Silicone Rubber Heaters are manufactured with either a rough fiberglass/silicone material or a smooth fibergalss/silicone material.
Tempco offers two kinds of element construction: wire-wound or etched foil.
Our sales team can assist you in determining heater wattage and watt density.
Tempco's Flexible Heaters are capable of operating with excellent performance under many adverse conditions, including:
moisture
outdoor exposure or ambient temperatures
radiation
ozone
compression set
vacuum
fungus
oils
solvents and other chemicals
Visit our Blog for complete details on our Silicone Rubber Heaters.