Heating Solutions: Engineering/Application Insight
Featured Product from Tempco Electric Heater Corporation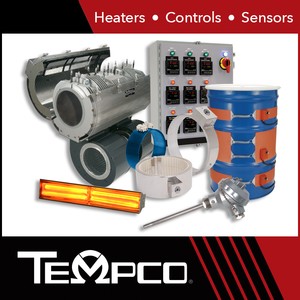 From additive manufacturing to vending machines and blood warmers to diesel fuel heaters, Tempco has built heaters for countless applications across the industrial spectrum. Many times there are several different heating products that will work in an application. When that scenario arises, we can help you determine the most economical and efficient solution.
Since 1972 Tempco has been building a vast array of heating solutions tailored to demanding applications. We are happy to share our knowledge and insight
We invite you to access our Engineering Data on topics such as:
Contact Us to discuss YOUR heating challenges and let us help.