Optimization Tests for Heating Autoclaves
Featured Product from Tempco Electric Heater Corporation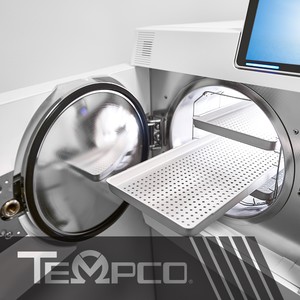 Tempco was approached by a well-recognized leader in the medical industry, specifically an original equipment manufacturer (OEM) in the sterilization and infection markets. Early in the business relationship, Tempco was asked if they would consider testing two of their popular autoclave benchtop models. Followed by some agreeable conference calls regarding the matter, we concluded that the following should be considered in the testing criteria:
Cold-start time reduction
Simplification of current heater design(s)
Energy efficiency
Lower heater costs
Maintain established heater power requirement for autoclave units
Visit our blog for complete details of the lab tests and results and how Tempco helped our customer.