Tempco & COVID-19
Featured Product from Tempco Electric Heater Corporation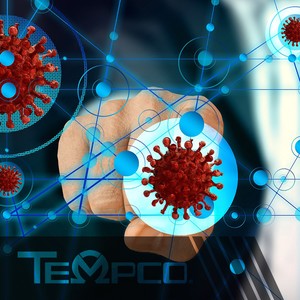 Please visit our blog for the complete article: Tempco and COVID-19.
...When people ask me what Tempco does, I say "We manufacture electric heating elements, temperature control products, temperature sensors and process heating systems for industrial processes." Most people nod their heads and reply "Oh, ok," and leave it at that. Most recently I was asked by a friend who seemed surprised by Tempco's status, "How is your company essential? Why would they stay open?" And I thought about the phrases in the media regarding the COVID-19 pandemic like "shelter in place", "social distancing" and "essential business" and how Tempco is dealing with all of it before I answered her...
Tempco is essential to a multitude of industries that are deemed essential during this time:
Medical devices and supplies
Plastics
Packaging
Food service
Transportation
Additive manufacturing
Energy
Death care
Some of our products that are used in the industries listed above are:
Cartridge heaters
Silicone Rubber heaters
Cast-In heaters
Skid duct heater system
Band heaters
Tubular heaters
Process heaters
Mineral-insulated coil heaters
Mineral-insulated cable heaters
Temperature sensors
For complete details about these industries and products, visit our blog: Tempco and COVID-19.
..It would be very difficult to label anything within our facilities as non-essential. Therefore, both of our manufacturing plants and adjacent offices that are located in Wood Dale, IL will remain open and fully operational. Tempco is taking safety precautions in an effort to protect our employees from spreading or getting COVID-19. And we support companies taking the same precautions and making the same choices to remain open during this pandemic.