Tempco Cartridge Heaters Ideal for Food/Beverage
Featured Product from Tempco Electric Heater Corporation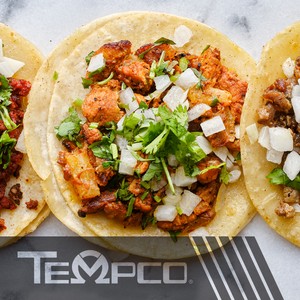 The Cartridge Heater is a reliable electric heating element used across many industries as a localized heat source within industrial processing equipment. One such industry is the Food and Beverage Industry which is in constant need of precise heating elements for all of its activities...
Custom-designed or ready from stock, a Tempco cartridge heater can be built with watt densities as high as 300 W/square inch, reaching working temperatures up to 1400°F. Tempco offers a variety of options with our cartridge heater design features.
Perhaps the most important design features for food and beverage processing are the available sheath materials and options. Visit our blog for complete details.
With almost 50 years of experience in designing and manufacturing heating elements, Tempco produces a large variety of cartridge heaters that can be used in any imaginable food and beverage process application. Find a list and examples on Tempco's Blog.
For a complete thermal loop, Tempco also manufactures Temperature Sensors and Temperature Control Products.