Tempco Cartridge Heaters for Mechatronics Program
Featured Product from Tempco Electric Heater Corporation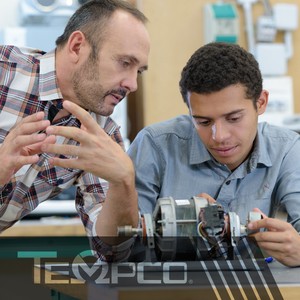 With the wide variety of rapidly growing technology employed by manufacturers today, colleges are looking to create curriculum to train a new pool of skilled technicians. These Mechatronics programs train future technicians in several areas:
Mechanical systems and design
Computers, robotics & other intelligent equipment
Controls Programming and software
Electronics
Tempco was approached by two community colleges that have implemented programs using a grant from the National Science Foundation. The programs combine academic training with real-world, hands-on activities.
Visit our blog for the design features of the cartridge heaters that Tempco designed and manufactured for the iReal Trainers.
Tempco is proud to be involved in these programs and we wish students the best in their studies.