Tempco Ceramic Band Heater Replaces Cast-In Heater
Featured Product from Tempco Electric Heater Corporation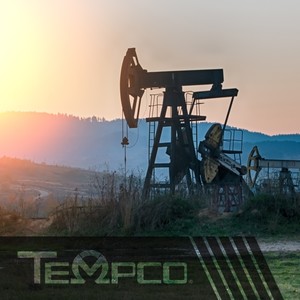 A customer who services the oil industry in many capacities approached Tempco looking for help replacing a competitor-supplied cast-in heater. The heater they were using had issues maintaining contact within the application because it was sagging in some areas. Our customer thought a heater with light-weight construction would help resolve this issue.
The first issue Tempco came across was the size of the cast-in band heater. The existing heater was approximately 13" in diameter and 15" wide...
The second issue we encountered was the location of the heater termination. Due to the machine design and insulation around the heater, the cast-in heater they were using had a terminal box that was approximately four inches above the top of the heater. A standard ceramic band heater termination directly on top of the heater would not work within this machine...
Visit our blog to see how Tempco solved these problems and, in the end, helped our customer avoid having to rework their machine and saved them from dealing with additional delays and considerable costs.