Tempco Finned Strip Heater in 3D Printer
Featured Product from Tempco Electric Heater Corporation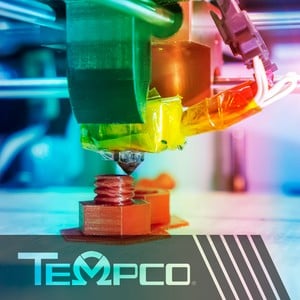 Tempco was approached by a customer in the 3D Printing industry who was seeking a basic, finned channel strip heater (CSF). The design specifications that they gave to Tempco included:
a flexible lead wire termination
a ground wire
a size constraint on the fins
a length constraint on the overall heater length
a specific lead wire gauge
After a few exchanges regarding design specifications, Tempco designed a heater with a smaller, more appropriate lead wire gauge and the customer approved Tempco's heater design.
A few months later the customer contacted Tempco to discuss alternate design ideas. Over the course of several weeks, Tempco designed and manufactured multiple heaters. Visit our blog for complete details.