Tempco Inline Heater for Hemodialysis System
Featured Product from Tempco Electric Heater Corporation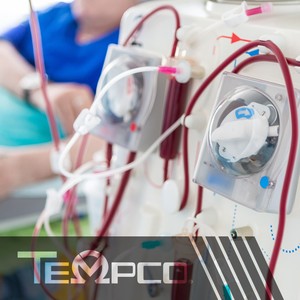 A global leader in medical services contacted Tempco to design a small, inline circulation heater to warm a saline solution in a portable hemodialysis system. The machine will be used in remote areas where dialysis clinics are scarce. Important goals to keep in mind for this project were:
Keeping the machine low-mass
Rugged construction that can stand up to consumer use
Corrosion resistance for long-term use
Heater effeciency that would keep power consumption low
Cost-effeciency without sacrificing quality
Tempco was able to meet all of the project specifications and minimize cost while still providing the best quality product for a medical device. Visit our blog for project and product details.