Tempco: Vertically Integrated and Ready for Growth
Featured Product from Tempco Electric Heater Corporation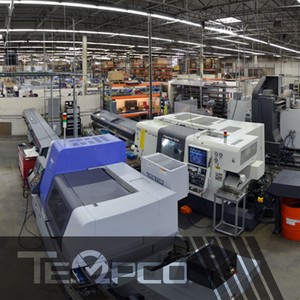 Tempco's long-standing philosophy has been to be a wholly US manufacturer that relies on and builds upon our core competencies which include:
Vertical integration within our manufacturing processes
Versatile industry and application knowledge
Engineering expertise for custom-designed products
Experienced and knowledgeable sales team
Strict quality control
Dedicated work force
Located just west of Chicago O'Hare Airport, our two manufacturing plants continue to rapidly produce both standard and custom electric heating elements in a wide range of styles and sizes, as well as temperature sensors and temperature control products...
In spite of the downturn last year due to COVID-19, Tempco made major investments...These investments, along with the existing vertical integration have enabled Tempco to keep our processes in-house and narrow our outside reliance to raw material suppliers.
Please Visit our Blog for the complete article.