60 to 220 MHz Drop-in Circulator from Temstron
Featured Product from Temwell Corporation / Temstron Co., Ltd.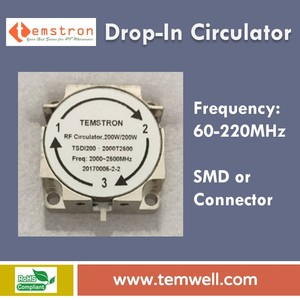 Temstron supply 60 to 220 MHz Drop-in Circulator that have tab leads for interconnection and are usually based on microstrip or stripline circuitry. You can easily 'drop-in' them on PCB board for integration in to a RF system. Those are used for a wide range of space, military and commercial applications.
More product info https://reurl.cc/DgoyGO
Welcome to contact us to design for your application.