690-960MHz / 1427-4200MHz Diplexer for Antenna
Featured Product from Temwell Corporation / Temstron Co., Ltd.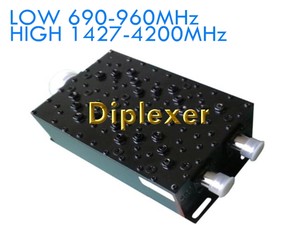 Temstron offer Diplexer low band 690-960MHz and high band 1427-4200MHz for Antenna Test Telecommunication. The diplexer provides light connector 4.3-10 female, excellent electrical specs. Outdoor application waterproof optional.
See detail spec sheet https://reurl.cc/1Yo79W
More product info https://reurl.cc/NrZLvQ
Welcome to contact us to design for your application.