Temwell offers wide RF Solutions for Module Design
Featured Product from Temwell Corporation / Temstron Co., Ltd.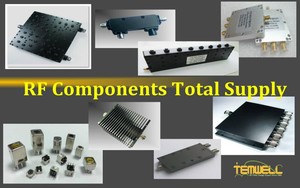 5G support a diversity of applications, including smart homes, traffic safety, critical infrastructure, industry processes and very-high-speed media delivery. To meet high data rates, short delay, ultra high reliability, high energy efficiency demands of the new applications, it accelerate the development of the 5G equipment. RF module design will be very important part for the field.
Temwell Group supply wide ranging of RF Filters and Components options which can fully support to meet RF module development needs. Includes: RF Duplexer/Diplexer, RF Splitter/Combiner, RF Multiplexer, RF Amplifier, RF Attenuator, RF Coupler, RF Isolator, RF Circulator, etc. Welcome to send your specification requirements for custom solution.
Read more: https://reurl.cc/V3AmD5