Laboratory Sonicator
Product Announcement from Terra Universal, Inc.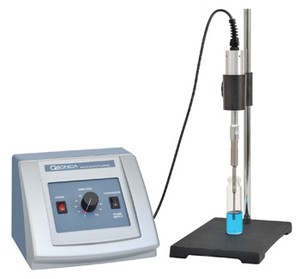 Ideal for standard cell disruption and other small volume applications
Compact unit to fit any laboratory work space
Simple and effective operation
Two processing options: thumb switched activated or continuous processing
The Q 55 is a compact and cost effective unit that can easily fit most bench top work spaces. Its simplified control system allows the user to choose between thumb switch or continuous operation. The 55-watt, 20 kHz unit effectively handles most small-volume applications including standard cell disruption, emulsions creations, DNA shearing and homogenization.
---