HAT/FP - Save Money & Conserve Water
Featured Product from ThermOmegaTech®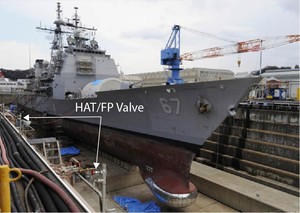 ThermOmegaTech's HAT/FP water line freeze protection valve's primary Aerospace & Defense application is the prevention of freezing on water supply lines to docked naval ships.
Each naval ship typically has several water lines supplying its onboard processes when it is docked. The HAT/FP freeze protection valve is installed at the end of each supply line to automatically monitor the temperature and open only when the temperature is close to freezing. This continuous monitoring of temperature eliminates water waste and significantly reduces utility costs. One installation at a Navy Region Northwest Shipyard reduced expenses so drastically that the city utility provider called to ask what happened.
For decades the HAT/FP has been preventing freezing in thousands of industrial facilities around the world.