Monoethylene Glycol Cycle Water Purification
Product Announcement from Thermax Inc.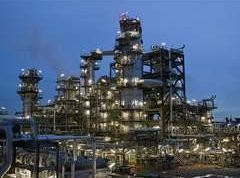 TULSION® Ion Exchange Resins for Monoethylene Glycol Cycle Water Purification
Ethylene Glycol is manufactured by the hydrolysis of ethylene oxide using a considerable amount of water which needs to be separated from the monoethylene glycol (MEG) product. The quality of the water used for hydrolysis is of critical importance and ion exchange resin is used to remove those impurities that would otherwise recycle with the process water.
The process water contains impurities like mineral salts and free weak organic acids such as formic acid, acetic acid and needs to be purified before the reaction. Presence of organic acids could be highly detrimental to the quality of ethylene glycol, as they are potential ultra-violet (UV) light absorbers. Thermax resins are globally used for MEG Cycle water treatment.
Tulsion® Specialty Resins for MEG Cycle Water Treatment
Weak base anion resin
Combination of weak base anion and strong base anion
Strong acid cation resin to remove cationic impurities in some cases
Advantages of Tulsion® Specialty Resins
High process compatibility and proven performance
Operational ease in service and regeneration
Contact Ajit Dighe, Southwest Technical Manager : ajit@thermax-usa.com
---