Tulsion® Pharmaceutical Resins
Product Announcement from Thermax Inc.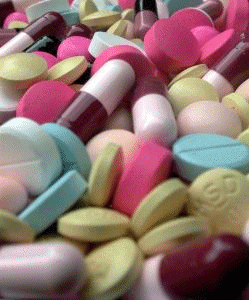 Thermax TULSION® pharmaceutical resins are used as an excipient for various applications in pharmaceutical and nutraceutical formulations. Thermax manufactures a variety of products used in applications such as taste masking, tablet disintegrant, sustained release formulations and drug stabilization.
An excipient is a moiety that acts as a vehicle to carry a drug to the biological system without participating in any of the biochemical processes in the body. Certain excipients help in effective drug delivery. Excipients are used in formulations made for human and veterinary applications.
TASTE MASKING AGENT: Certain drugs that have a very bitter taste can be made relatively tasteless by adsorbing the drugs on TULSION® Pharmaceutical resins.
TABLET DISINTEGRANT: Once a tablet is ingested it must disintegrate to deliver the medication. TULSION® pharmaceutical resins help provide uniform and quick disintegration of the tablet to deliver the drug.
SUSTAINED RELEASE: Sustained release formulations ensure that the drug is released continuously into the body at a slow but steady rate. TULSION® pharmaceutical resins help provide slow and controlled disintegration of the tablet and release of the drug.
DRUG STABILIZATION: Drugs such as Vitamin B-12 degrade over time. The stabilization of such drugs can be brought about by using TULSION® resins.
---