Laser Beam Expander
Product Announcement from Thorlabs, Inc.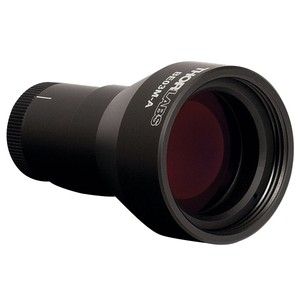 Features:
Ideal for Reducing Beam Divergence
Available in 2X, 3X, 5X, 10X, 15X, 20X Magnifications
Compatible with Many of Our Standard Optic Mounts for Focusing
Diffraction Limited Performance with <λ/4 Wavefront Error Introduced
Input Aperture is Threaded
Laser Beam Expanders provide an ideal solution for expanding or reducing beam diameters. Beam expanders are commonly used to reduce divergence. Another common use is to expand the beam and then focus with another lens to take advantage of a reduction in spot size.
These beam expanders have all been designed to minimize the telescope length, minimize the introduced wavefront error (<λ/4) and provide diffraction-limited performance.
Available AR coatings include V-coats at 248 nm, 351 nm, and 1064 nm as well as broadband AR coatings at (350-650nm), (650-1050nm), and (1050-1620nm). In addition we have reflective beam expanders that cover the wavelength range from 450 nm to 20 μm.
---