Custom Nitrogen Generation - Case Study
Featured Product from Titus Company (The)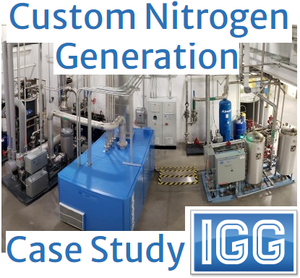 The Problem
Imagine if you had to shut down production for a couple days, because you could not get nitrogen for your application.
For the world's largest peanut butter producer, this scenario became a reality during the winter of 2017. With ice storms closing the highways, this company could not get liquid nitrogen delivered for two days.
Productivity tanked, forecasts weren't met and their monetary losses piled up. To make sure they didn't have to go through this again, they contacted Inert Gas Generation - a division of The Titus Company.
Read the details of the solution and the results.