Gas Generation for Pharmaceutical Applications
Featured Product from Titus Company (The)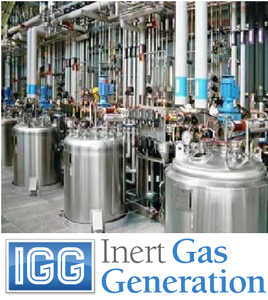 Nitrogen generators have a wide range of commercial pharmaceutical uses, such as inerting packaging and reducing oxidization problems that could occur. Nitrogen displaces oxygen and can therefore push it out of areas where oxygen would cause undesired reactions.
Having an inert gas generator on site avoids the problems of deliveries of liquid nitrogren.
If you use large amounts of nitrogen — either in tanks, Kemp units or some other format — we can help you increase profits, reduce downtime, improve plant safety and have peace of mind that the next weather event won't bring your production floor to a stand still.
We welcome your inquiries - e mail us via the links on this page or call 610-991-7770