On-site inert gas generation solutions
Featured Product from Titus Company (The)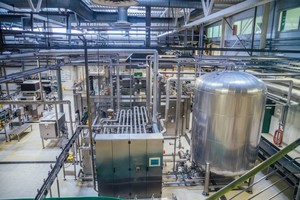 Custom design and manufacturing large-scale, on-site inert gas generation solutions.We begin by defining your needs and design your components to meet your specifications.
We are proud to be a custom manufacturer and look at each opportunity as a blank canvas. Our engineering and production teams relish the opportunity to do what other companies shy away from: custom create!
Learn how InertGas can not only save your organization money, but also revolutionize your production capabilities today!
Inert Gas Generation serves many different applications, including:
Food and beverage
Pharmaceutical
Packaging
Foam molding
Pharmaceutical packaging
Electronics
Steel Rolling
Annealing
Blanketing
These are just some of the industries that IGG in partnership with Titus Air services regularly, providing inert gas for their production processes. There are many others. If you think on-site industrial gas generation may be appropriate, our helpful experts can design a solution for your particular industry and application.