Operating Temperature Crucial to Compressors
Featured Product from Titus Company (The)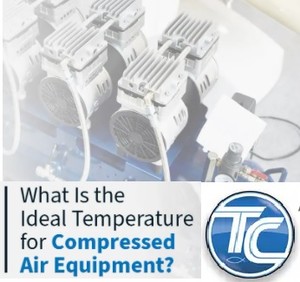 Your company's compressed air equipment is a foundational part of your business operations. You rely on it to help you create your products and meet customer demands. That's why compressed air equipment maintenance is a necessity. With proper care, this crucial equipment can give your business many more years of efficient, reliable performance.
One of the key aspects of taking care of your compressed air equipment is maintaining the right operating temperature. Fluctuations in temperature can have more of an impact on your compressor's performance than you might think. In this article, we'll take a look at how the temperature in your air compressor storage room can affect your machinery. We'll also narrow down the ideal temperature for air equipment throughout your business.
This comprehensive article covers:
Need assistance with maintaining your compressed air equipment?
The Titus Company has been serving the United States since 1986. We're your go-to source for air compressor equipment and information. If you're in the market for a new air compressor or you want to learn more about proper air compressor maintenance, we're the ones to call. Contact us via the e mail link on this page for more information.