Time to replace your gas generator? Read the guide
Featured Product from Titus Company (The)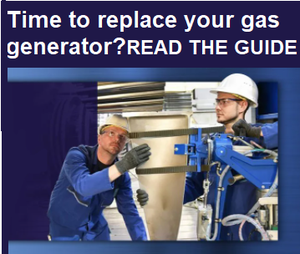 Industrial gas generators provide invaluable assistance within a number of industries. When you rely on a gas generator to keep your business running smoothly, you need your equipment to perform its best. But keeping a generator in proper working condition is not as simple as you may think. Monitoring your generator and scheduling proper maintenance is vital to support its complex functionality. At some point, it may be more efficient to replace your generator than to continue to fix it.
So, how can you know if you need to look for new equipment?
Luckily, we've put together this guide to help you determine when to replace your generator. It covers topics such as:
Types of Industrial Gas Generators
Industries and Applications
What Is a Gas Generator's Life Expectancy?
Seven Signs You Should Replace Your Gas Generator
The Importance of Gas Generator Maintenance
Choosing a New Generator.
Access the full Guide - no sign up required