Machining of Glass (Quartz, Fused Silica, Tempax)
Service Detail from Top Seiko Co., Ltd.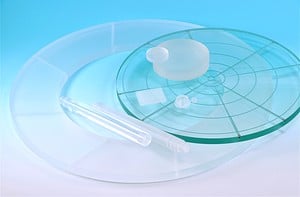 Quartz Glass Fabrication
The quartz glass and Fused Silica, both of them are same property and composed of SiO2, have super low thermal expansion, excellent insulation property, and high thermal shock resistance. Therefore, it has various applications across various industries such as semiconductor devices industry and analytical and optical instrument industry.
Top Seiko specializes in offering advanced machining solutions to meet the increasing industrial needs of our customers. We take pride in long-hole drilling and continuous machining of multiple micro-holes on quartz glass, and delivering our Japanese high quality quartz glass products to our customers. With our talented team of highly skilled technical engineers and programmers, we are able to meet your complex project needs. We utilize best in class tools and equipment to machine Quartz glass products accurately, quickly and economically according to your specifications.
Advanced Precision Machining Technology for Quartz
Machining Quartz glass can be done using high precision CNC milling machines that are designed to machine ceramics and refractory metals, materials similar to glasses in terms of brittleness.We also use a combination of hand operated, fully automatic and semi-automatic machines that are used to produce desired results. We have the knowledge and experience to machine quartz glass products, from the simplest to highly complex shapes.
Top Seiko has been providing high precision quartz products and gained customers from all over the world. One of our most memorable experiences in machining quartz glass is making an intricate shaped components made of quartz glass for a Singaporean company. Their requests were declined by machining companies all around the world when they finally reached us. Such situation made us eager to make them, and we did! You can count on us for precision shape machining as well as precision-hole drilling. We have the capability of drilling a long tapered hole. For example, we have drilled a long tapered hole of 1mm in diameter (smaller end) , 5mm (larger end), 300mm in overall length into a quartz glass rod.
Top Seiko offers machining quartz glass services which include an advice on choosing the right performance quartz glass since there are several grades with varied purity. We can supply the synthetic quartz glass which has less bubbles and OH content compared to fused quartz glass. We have fabricated and produced machined quartz glass products for a wide range of industries. Top Seiko has always been a defining force in the fabrication of quartz glass products within optics, medical and semiconductor industry. Contact us for your next project needs.
Please check our website which has more datail of quartz property and many sample products designed and machined by ourselves.
Properties of Quartz glass
| | |
| --- | --- |
| Melting point | 1700°C |
| Thermal Shock Resistance | 1000°C |
| Thermal conductivity | 1.38 W/(m.K) |
| Thermal expansion coefficient | 0.51 x 106 |
| Specific gravity (density) | 2.2 |
| Hardness | Hv 9 GPa |
*Low thermal expansion, chemical resistance, high thermal shock resistance, low conductivity, high electrical resistance.