Machining of Molybdenum
Service Detail from Top Seiko Co., Ltd.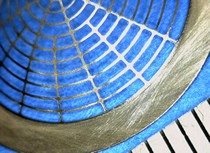 Our Values
At Top Seiko, we pride ourselves in offering sophisticated molybdenum machining solutions and molybdenum products. Quality is the fundamental aspect of our organization and we take it very seriously. Right from start to finish, we ensure we abide by the quality guidelines and deliver our valuable customers high-quality products and materials. With our state of the art tools and equipment, we provide our customers with unmatched quality and capability at relatively low prices. Since we handle large volumes of molybdenum products, we have molybdenum in stock at all time, therefore, our customers can enjoy short delivery times, too.
Properties of Molybdenum
Molybdenum is a refractory metal that has a high melting point(2,623°C), high thermal conductivity but low thermal expansion compared with other metals. Molybdenum exhibits excellent resistance to corrosion from an inert gas, molten metals, and glasses as well as oxide ceramics even at very high temperatures. Knowing the best machining conditions of Molybdenum from years of experience, Top Seiko can machine Molybdenum with full automation that will cut down the price of our machined products significantly.
Contact us for your custom molybdenum fabrication parts. We'll be more than happy to support you on your next project.
You can see more detail of the property, application, and processing sample products on our website.
Properties of Molybdenum
Melting point 2623°C
Thermal conductivity 142 W/(m.K)
Thermal expansion coefficient 5.3×10
-6
Specific gravity (density) 10.2
Hardness Hv 2.6 GPa
Young's modulus 276 GPa
*Heat resistive, high heat conductivity, low thermal expansion
Applications
Illumination parts, lightbulb filament support wire
Heaters used in hot water kilns as well as shelters
Crucible, sinter board
Parts for power devices
Magnetron parts used in microwave ovens
Sputtering targets material
Electrodes
Shower (Showerhead) plate
Molybdenum Screws
Molybdenum Nuts
Molybdenum Bolts
Molybdenum Washers