Point Of Sale (POS) Terminal Hinges
Featured Product from TorqMaster International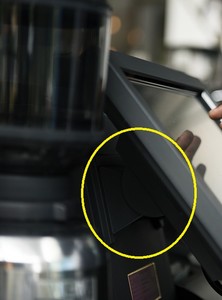 Our hinges have been used in many superior products. Examples of the kinds of categories of products in which we can help you are seen below.
Contact us and talk with our engineers to start the conversation. We want to help you come up with the right hinge for your specific requirements and need for quality.
We specialize and focus on Friction Hinges and other Motion control type assemblies and are open to other value added opportunities. Our products run the gamut across many industries from Automotive, Medical, Consumer Electronics to Aerospace and Defense.

We have in house Engineering, R&D, Prototyping, Machining and Assembly Departments.

We would certainly be interested in reviewing any small assemblies that utilize our hinges if they aligns with our strengths and core competencies.