Auto & Airplane Monitor Friction Torque Hinges
Featured Product from TorqMaster International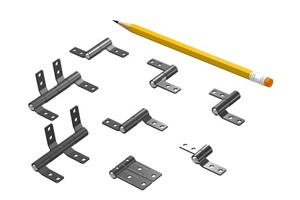 Our Friction Hinges service the Automotive Entertainment Industry, and allow smooth, consistent action in quality entertainment systems. Since the inception of portable electronics and electronic enclosures, TorqMaster has been the leading designer and manufacturer of friction hinges. TorqMaster has the experience, knowledge and sophistication to help bring your product to market.
Click here to access Friction Hinge 2D/3D Drawings, Models & Life Cycles
Our hinges have been integral parts of some of the most demanding applications. The products that feature our hinges have won many awards for design and innovation. Other applications include products as rugged as a laptop that will work as a wedge for your tire if your car is stuck in a snowdrift to a low cost, low cycle hinge for a desktop drive cage.