Enclosure & Access Panel Friction Hinges
Featured Product from TorqMaster International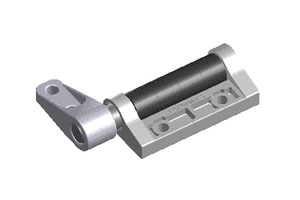 small friction hinge
torque hinge
constant torque hinge
position hinge
adjustable torque hinge
adjustable torque position control hinges
adjustable friction hinge
friction door hinge
Stock Friction Hinges- Our most popular friction hinges — based on shaft diameter and housing style — are available and easily integrated into new designs, eliminating the need for tooling and development programs for a majority of projects.
Custom Friction Hinges- We can help you design the optimal housing, mounting configuration, materials and torque for your specialty hinge needs. Custom Hinges or variations of stock designs are available for higher volume OEM applications, however a semi-custom shaft in a standard housing can often solve many design challenges.
Talk with one of our engineers to help you with a solution to your specific needs regarding friction hinges.
Using another hinge? Drop-in replacement hinges can enhance product performance while reducing costs.