2 and 3 Channel Voltage Dataloggers
Featured Product from Transcat, Inc.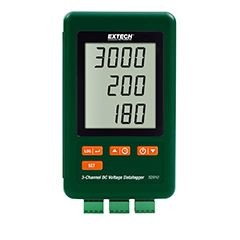 Transcat is your premier provider of voltage dataloggers. We carry an extensive inventory of test & measurement equipment, with over 3000 products available for same-day shipping. For many instruments, new instrument calibration is also available, ensuring that your product is tested and ready for use as soon as you get it.
By any measure, a better choice. Whether it is the products first manufactured by Transcat, to the over 500 leading test equipment product lines offered today, to being one of North America's largest and leading calibration and compliance services providers, Transcat remains focused on your quality performance requirements.
With over 50 years of experience in servicing some of America's largest companies in our targeted industries and the assurance of a publicly traded company working with you for both today and tomorrow, Transcat is committed to your company's specific needs.