Did you know that Transcat offers Rental units
Service Detail from Transcat, Inc.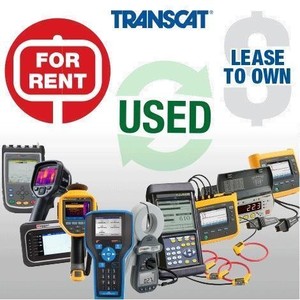 Rental Equipment
Transcat offers a fast and cost effective way to get the equipment you need. Our trusted rental services provide pre-calibrated, ready-to-use equipment delivered to you in a flexible way that meets your needs.
Watch>>>Transcat Company Overview
Transcat
Founded in 1964, Transcat has been supporting industry's test and measurement requirements for over 50 years. We serve customers within such areas as the pharmaceutical, industrial manufacturing, energy, and chemical process industries.
Transcat's Application & Resource Center
Let our metrology experts support you in more ways than just providing excellent calibration and consulting services. Please take some time to view and read our calibration resources. We continue to develop additional pieces that are pertinent to our customers.