Hydraulic Power Pack Rentals
Featured Product from Transcat, Inc.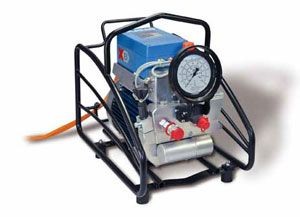 At Transcat, you can rent hydraulic pumps with the rugged durability and consistent performance you need for your torque and tension applications. Transcat offers flexible weekly and monthly terms on our hydraulic pump rentals that meet a range of tightening applications. When you need hydraulics to exert torque and properly tighten or loosen a connection, look at the top pumps available through our Rental Services. We have torque wrench pumps that stand up to the demands of industries - from mining to oil and gas. Our equipment is backed by valuable experience, calibration expertise, and deep product knowledge.