Thermal Camera Rental Services
Featured Product from Transcat, Inc.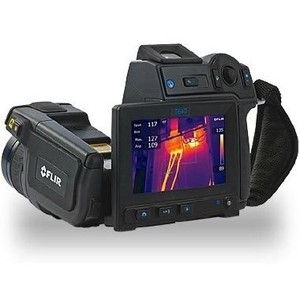 Because of the high cost and application-specific functionality of many thermal cameras, companies and individuals often find it more cost effective to rent the right thermal camera for their intended use. Transcat makes a wide range of infrared cameras available for rent, including premier units from industry leaders such as FLIR and Fluke.
By any measure, a better choice. Whether it is the products first manufactured by Transcat, to the over 500 leading test equipment product lines offered today, to being one of North America's largest and leading calibration and compliance services providers, Transcat remains focused on your quality performance requirements.
With over 50 years of experience in servicing some of America's largest companies in our targeted industries and the assurance of a publicly traded company working with you for both today and tomorrow, Transcat is committed to your company's specific needs.