Thickness Gauge Rental
Featured Product from Transcat, Inc.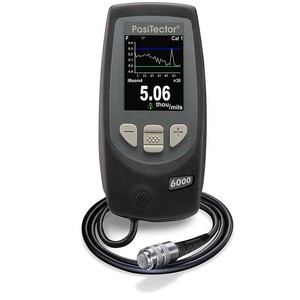 Defelsko PosiTector POSITECTOR 200B/ADV for Rent
Product Highlights
Non-destructively measures a wide variety of applications using proven ultrasound technology
Measures up to 3 individual layer thicknesses in multi layer system and provides graphic layout of results
No adjustment required
Flashing display
Can be instantly restored to factory settings
Weatherproof
Two year warranty
Impact resistant
Measures numerous different statistics
USB port for easy use with PC
PosiSoft solutions for analyzing, viewing, and reporting data
Screen capture
Every measurement date and time stamped
Wi-Fi
Why Rent from Transcat?
Rent from the Test and Measurement Equipment experts.
Transcat Rentals provide immediate, efficient and cost effective solutions for your temporary application or project needs. We offer a wide variety of inventory that comes calibrated ready to use. Our rental experts can help you choose the right equipment while offering flexible rental options, along with quality customer service.
Dedicated rental experts are ready to help you find the right piece of equipment and determine the best course for rental
Transcat provides consultative services on equipment selection, given your existing systems and operations
Ready to use calibrated equipment is provided quickly in a cost effective and flexible way
Same-day shipping is available in most cases
Watch>>>Transcat Company Overview
Transcat
Founded in 1964, Transcat has been supporting industry's test and measurement requirements for over 50 years. We serve customers within such areas as the pharmaceutical, industrial manufacturing, energy, and chemical process industries.
Transcat's Application & Resource Center
Let our metrology experts support you in more ways than just providing excellent calibration and consulting services. Please take some time to view and read our calibration resources. We continue to develop additional pieces that are pertinent to our customers.