Used & Refurbished Products
Service Detail from Transcat, Inc.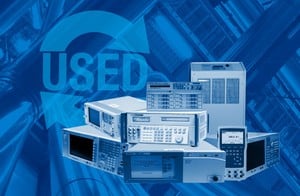 Used & Refurbished Products
Make Transcat your source for premium used test & measurement equipment. All our used test equipment is carefully refurbished and undergoes an uncompromising calibration and certification process to ensure it is ready for operation on day one. Transcat used equipment customers are protected by our 10-day, no-questions-asked return policy and by our a one-year warranty.
Transcat's Webinars, eLearnings, Videos and Discussion Board
Transcat works with the industry's top experts and vendors to offer research, how-tos, trouble shooting and insights. Need help?
Product Selection Guides
Find the best product that fits your requirements
Our product selection guides provide a great way to compare products side-by-side. All available models in a product series are displayed in an easy-to-read table. Once you see the product with the right mix of features and specifications for your application, simply click on it for detailed specifications, pricing, and ordering information. You can also get a quick quote or select recommended accessories that match your product choice.
Watch>>Transcat Company Overview
Transcat, Inc.
Transcat, Inc. is a leading provider of accredited calibration, repair, inspection and compliance services including analytical instrument qualifications, equipment and process validation.