Custom Back-Up Rings
Featured Product from Trelleborg Sealing Solutions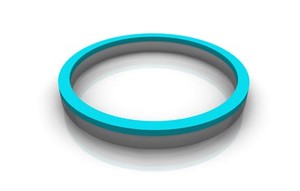 Back-up Rings are installed together with O-Rings and Quad-Ring® Seals to prevent gap extrusion in applications above 5 MPa / 725 psi. Available in spiral, cut or uncut designs in fille or unfille PTFE, Turcon®, elastomers and thermoplastics based on ISO 3601, AS 568.
One-Stop-Shop For Sealing Solutions
Trelleborg Sealing Solutions offers you everything from the versatile elastomer O-Ring to complex multi-faceted PTFE based and polyurethane geometries. Over the past 50 years we've developed a portfolio of seals and bearings that can meet the most demanding industry-specific needs. In the unlikely event that none of our range of products suit your requirements, we can develop a specific product for your application.