Zurcon® SAE J 518 Flange Seals
Featured Product from Trelleborg Sealing Solutions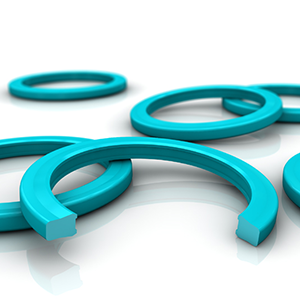 Trelleborg Sealing Solutions offers SAE Flange Seals corresponding to SAE J 518 in our proprietary Zurcon® material. All SAE Flange Seals provide high functional security and can easily be mounted and dismounted. They are used in a variety of applications including hydraulics, press manufacturing and materials handling.
What is Zurcon®?
Zurcon® is a range of high performance polymers developed for specific duties and services within sealing applications. The material is available in a wide range of compounds, additives and hardnesses to optimize the compatibility and performance of sealing elements with the ever-increasing range of industrial fluid media. Of specific interest is the Zurcon® range of injection and cast molded polyurethanes designed to meet the rigorous demands of hydraulic and pneumatic sealing systems. Its characteristics include high mechanical strength and wear and tear resistance.
Visit our website to learn more about Zurcon® SAE J 518 Flange Seals, then contact us to find out how to put Trelleborg Sealing Solutions to work for you.