Plasma Surface Modification
Service Detail from TriStar Plastics Corp.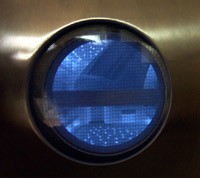 Is "clean" really clean? In the case of processed metal assemblies or bonding dissimilar materials, the answer is often no. Most cleaning techniques leave a layer of contamination on the surface of the metal or plastic that impedes efficient and uniform bond-strength of adhesives, over-moldings, primers, paints, and coatings.
At TriStar, we've solved this manufacturing challenge by applying an environmentally friendly technique that leaves inorganic materials such as metal, ceramic, and plastics "ultra" clean. Our vacuum plasma processes remove all residual organic contaminants, which leads to a superior bond strength - and we do it all from our in-house lab under the most-stringent processing controls.
Plasma can benefit all industries…
Our clients, leaders in the medical, aerospace, and mining industries, have embraced the plasma process after realizing the many manufacturing benefits of bonding dissimilar materials. With plasma, their metal devices undergo a uniform, three-dimensional treatment that can dramatically improve the surface acceptance of industry paints, inks and other coatings. Plasma processes eliminate the need for costly and labor-intensive grit-blasting and expensive wet chemicals. And we are proud to say that plasma is an earth-friendly process that does not release harmful solvents into the environment.
… and enhance most materials
Not familiar with plasma processing? The plasma process is a condition in which a gas, subjected to an electric field, can be excited to an atomic level. The gas then forms ions and free radicals or other reactive species. When the excited gas comes in contact with organic contaminants such as machining oil or film residue, it breaks down the chemical bonds and forms smaller molecules. The smaller molecules are then swept away by the flowing plasma gas. The gas can be excited at room temperature - and even below - so that the treated parts will not be damaged by excessive temperatures.
Plasma processes are commonly performed on materials to dramatically increase (or decrease) the wettability of the material or device. In addition, specific functional groups (carboxyl, hydroxyl, amine, silane, etc.) can be molecularly grafted onto the material in most cases.
We invite you to experience the TriStar Advantage for complete analytical and treatment services of your metals, films, polymers and elastomers. Or join the conversation on our Tech Talk Blog for the latest updates in surface modification and polymer bearing design.
---